We would like to invite you to attend our FAFSA Frenzy workshop in the VBHS computer lab on Monday, October 7, 2019 from 4-7pm. The FAFSA must be completed for seniors attending college or a technical school after graduation. We will have specialists from the TN Student Assistance Corporation on site to assist with filling out the FAFSA. We hope everyone takes advantage of this opportunity to complete the FAFSA application. If you have any questions about this workshop, please contact Mrs. DeBord or Mrs. Payne at 931-946-2442. We look forward to seeing you Monday evening.
Attention Class of 2020: Please join us for FAFSA Night, October 7, 2019 from 4-7pm!! Students who complete the FAFSA on this night will be entered into a drawing to win a $15 gift card!!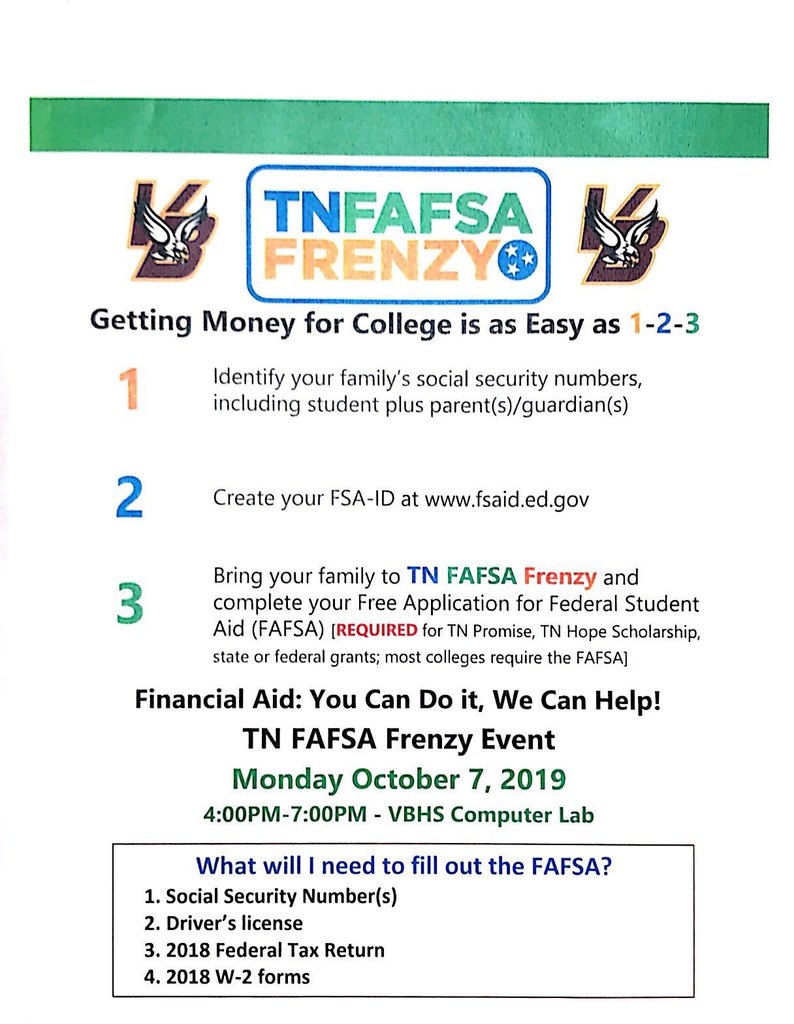 We invite all middle school students (Grades 6-8) to come out Friday night to our FALL FUN FRENZY!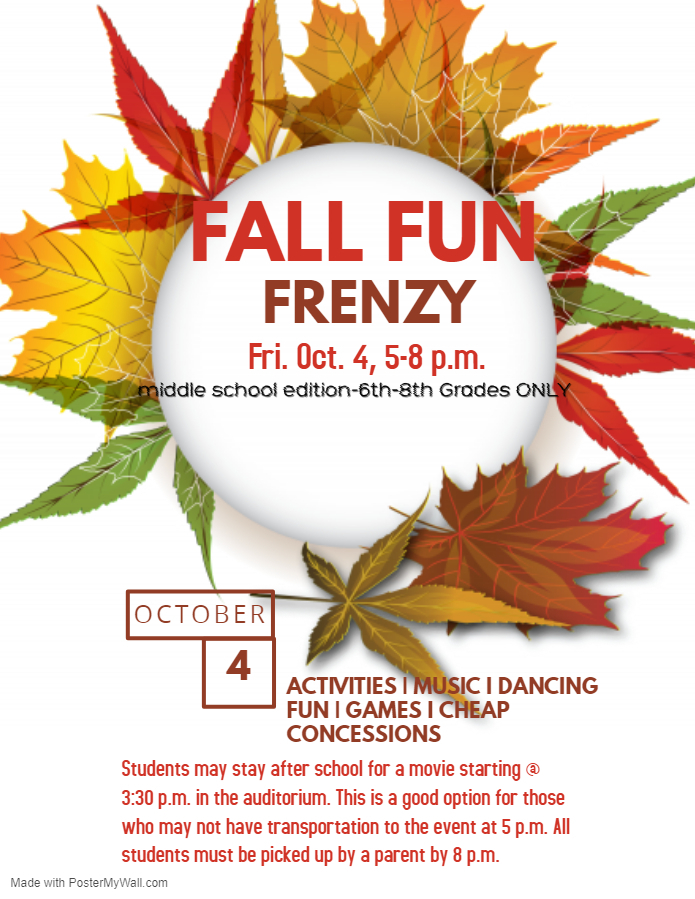 Tomorrow is #speakupsavelives Day at VBHS! This is the Tennessee Suicide Prevention Network's day to raise awareness for suicide prevention. Remember to wear your PURPLE, GRAY, OR TEAL! There will be an information booth set up for students & staff during lunch! Please stop by!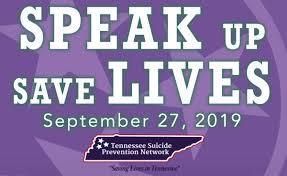 Yearbooks will be on sale this Thursday, September 19, 2019 at parent teacher conferences for $60. Names and icons are an additional $5 each. We accept cash and checks. At this event only, we will have chromebooks available for you to purchase online for a $1 fee.

Parent Teacher Conferences will be held this Thursday, September 19th from 3:30pm-7:00pm. SES will host a Family Reading Night in the library. VBHS will host a book fair in the library, a health fair in the back lobby, and the Junior class will be selling dinner plates.
We invite all VBHS Students (Grades 9-12) to come out to our Fall Fun Frenzy!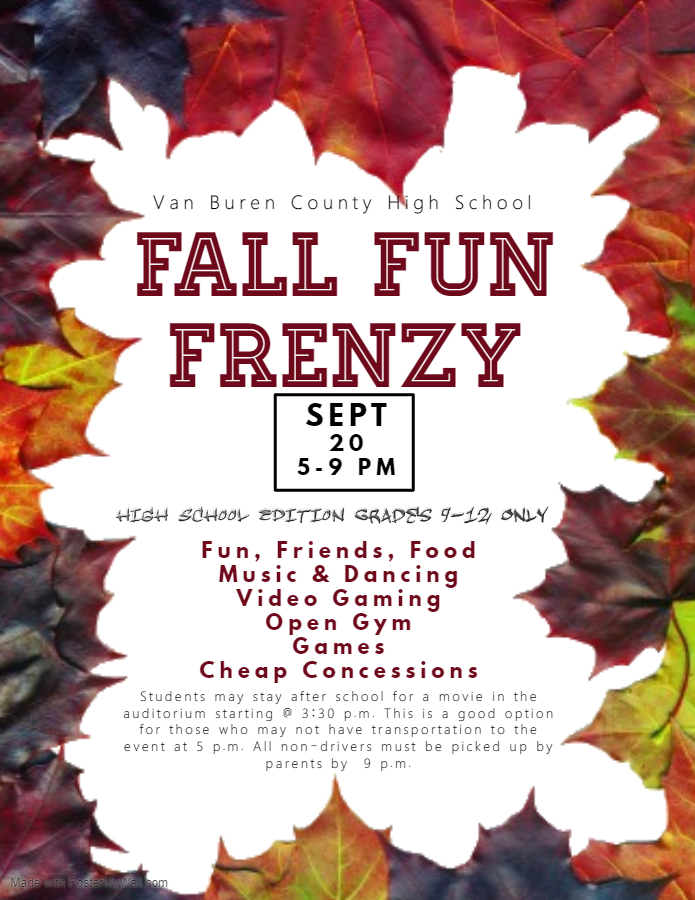 September 16-20 is College App Week @VBHS! All students & staff are encouraged to DRESS UP all week long! We are creating a college-going culture @ VBHS!

The Scholastic Book Fair will be held September 16-20 from 7:45am - 3:20 pm in the VBHS Library. The book fair will also be open until 7:00pm on the night of Parent/Teacher Conferences.

There will be NO SCHOOL on Friday, August 30th and Monday, September 2nd for the Labor Day weekend break.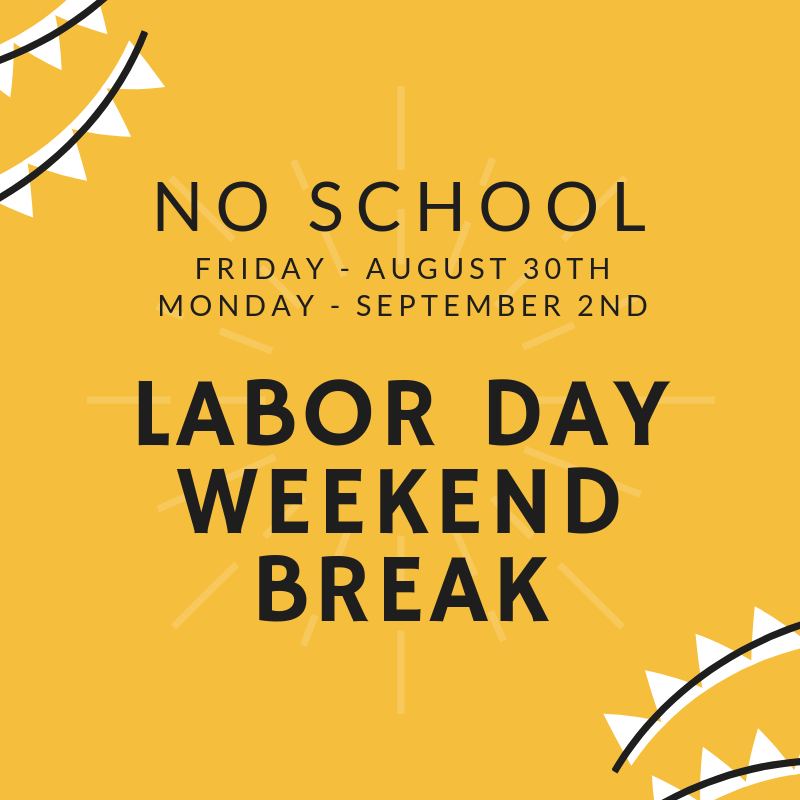 August 28th - Fall Portraits for Grades 6-11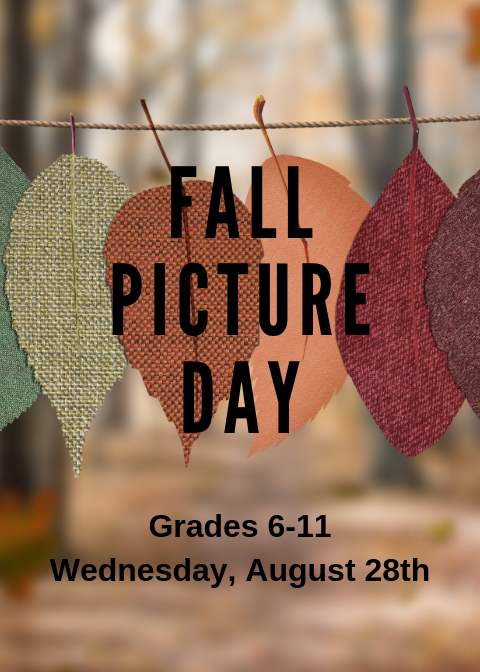 All Senior FORMAL & CASUAL pictures will be taken during the first week of school. All girls will be taken on Thurs. Aug. 8th. Boys with the last name A-C will also be taken on Aug. 8th. All other boys pictures will be taken Aug. 9th. More info. will be given on Wed. Aug. 7th.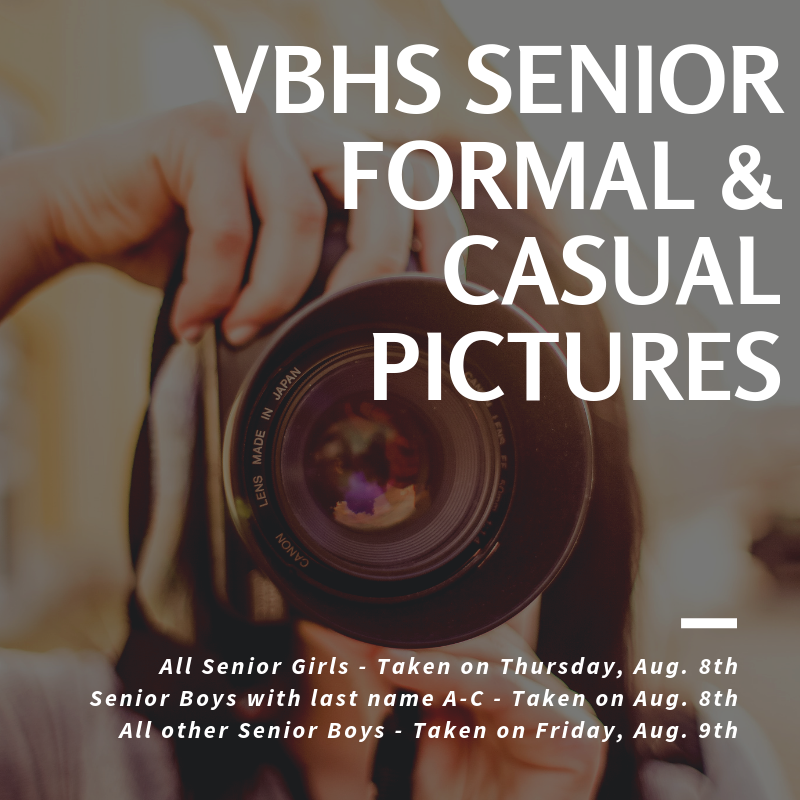 6th Grade Orientation will be held this Thursday, August 1st @ 5:00pm in the VBHS Auditorium. Students will meet with their teachers, and receive their schedules, lockers, and beginning of the year paperwork. The locker fee is $5.00. We look forward to seeing our new 6th graders!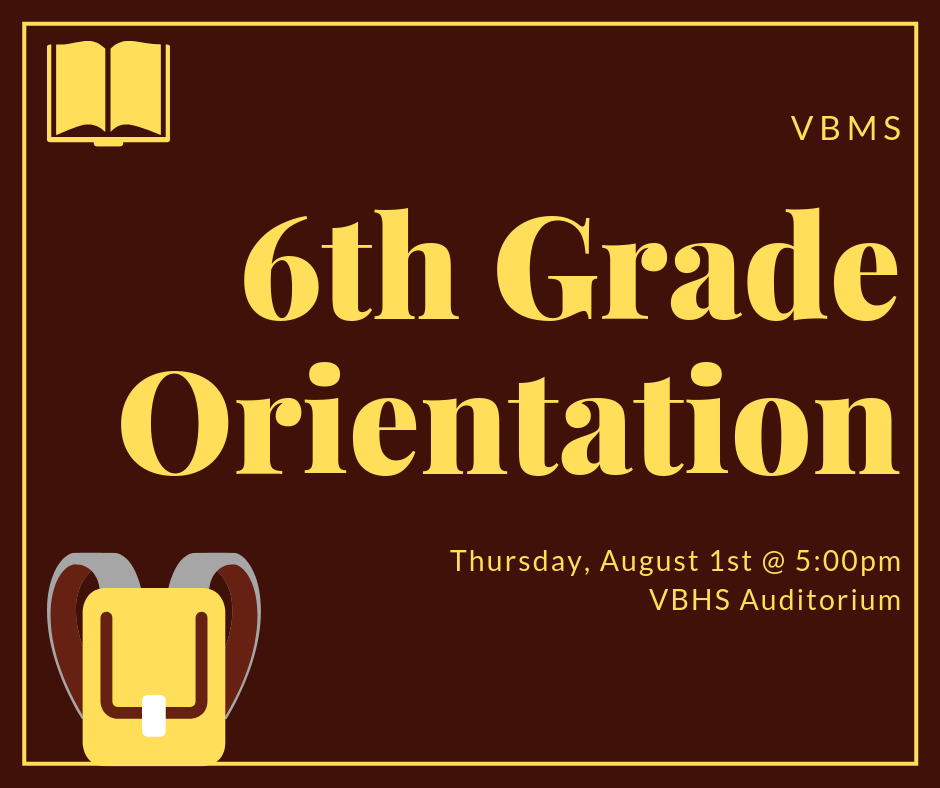 Van Buren County Schools will dismiss at 12:00 p.m., on Thursday, May 9, 2019 to allow any faculty, staff, and students to attend the funeral services for Mr. Jeff Cole. There will be no afterschool program on Thursday, May 9th.

The last day of the LEAPS After-School Program for the school year will be this Friday, May 10, 2019.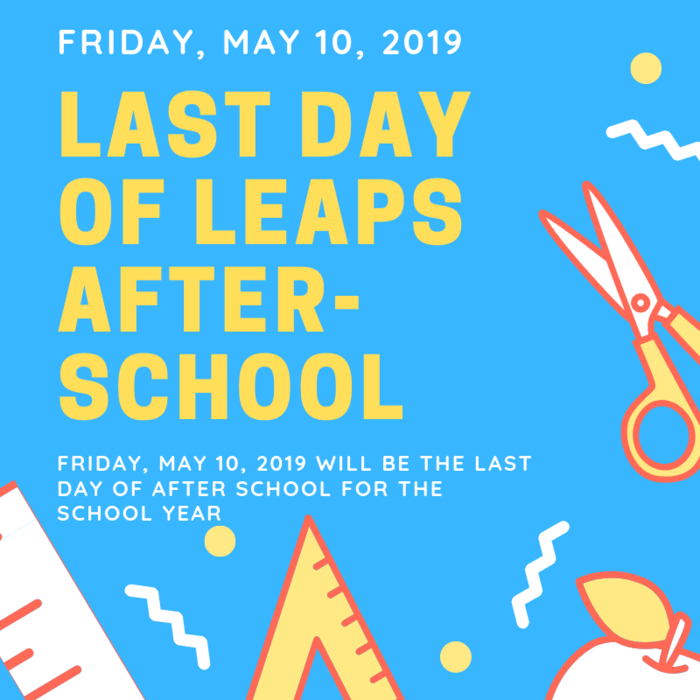 Happy Teacher Appreciation Week! Thank you to our teachers who work so hard each day for our students! We have some of the best in the world right here in Van Buren County! Take the time to thank the teachers who have made a difference in your life or in your child's life.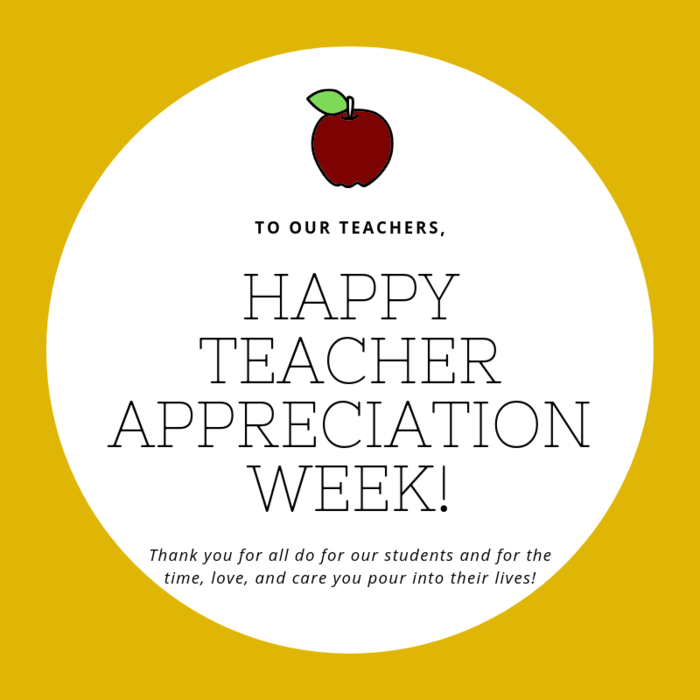 The Greece/Italy Trip interest meeting at VBHS for tonight at 5:30pm has been cancelled and will be rescheduled for a later date.

Don't forget! The High School Awards Day is tomorrow, May 3rd at 9:00 a.m. in the VBHS Auditorium!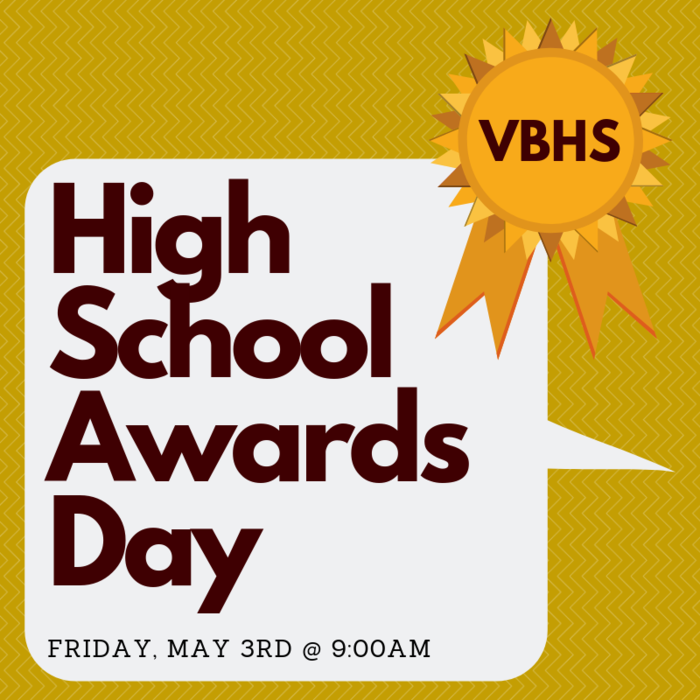 Good luck to the VBHS Skills Land Judging Team today as they begin their first day of the National Land Judging Competition in Oklahoma City!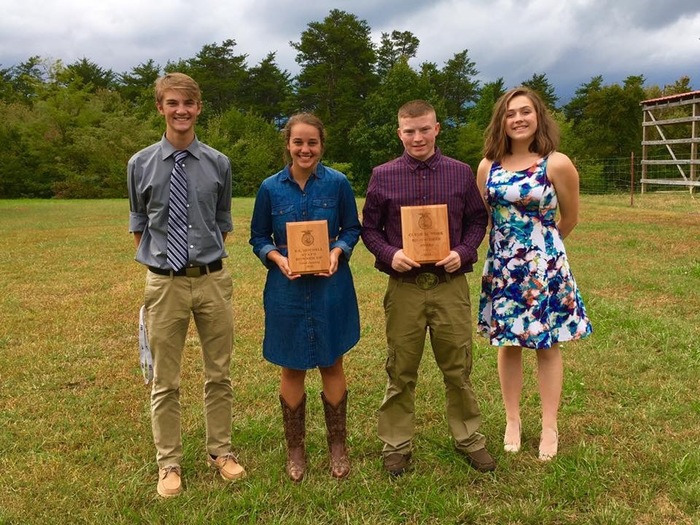 Monday, May 6, 2019 will be a Teacher Professional Development Day for Van Buren County Schools. There will be no school for students on that day.