Van Buren County Schools will be closed tomorrow, Wednesday, November 13th, 2019.

Van Buren County Schools will be two hours late Tuesday, November 12th.

Reminder!!! The Van Buren County Middle School Basketball Food Drive is TONIGHT! Bring at least TWO FOOD ITEMS to donate to the Food Drive and get $1.00 off admission!!! The game starts at 6 p.m.

Van Buren County Schools will be hosting a Veterans Day program this coming Monday, November 11th. Breakfast will be served free of charge to our local veterans in the Van Buren County High School cafeteria beginning at 8:00am. Guests are also welcome to eat breakfast for a charge of $2.50. At 9:00am there will be a special Veterans Day program in the high school gym presented by staff and students to honor the service of these brave men and women. Parking will be available behind the high school. Please let us know if you and others plan to attend by calling Spencer Elementary at 946-2171 by tomorrow, Friday, November 8th. Thank you and have a great evening!
The Van Buren Co. School System's second food drive of the season will by hosted by V.B.H.S. on November 11 when the middle school basketball teams take on Hilham! Donate 2 food items & get $1 off admission!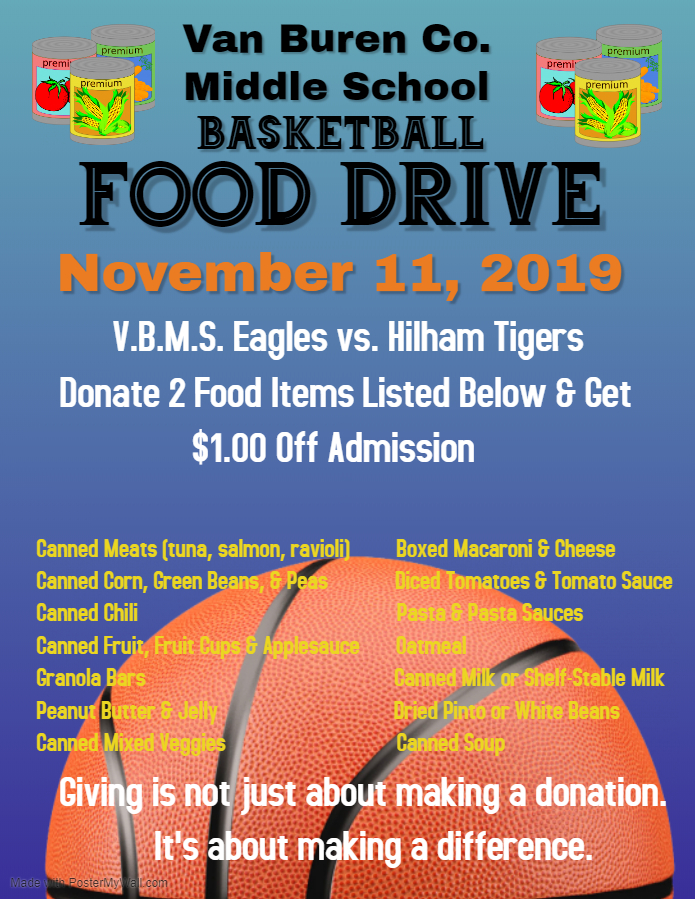 Remember the Spencer Elementary Basketball Food Drive at tonight's game! Receive $1 off admission if you bring in TWO ELIGIBLE FOOD ITEMS! Bring in FOUR ELIGIBLE FOOD ITEMS, and you will also receive a FREE Eagle Spirit Item of your choice while supplies last!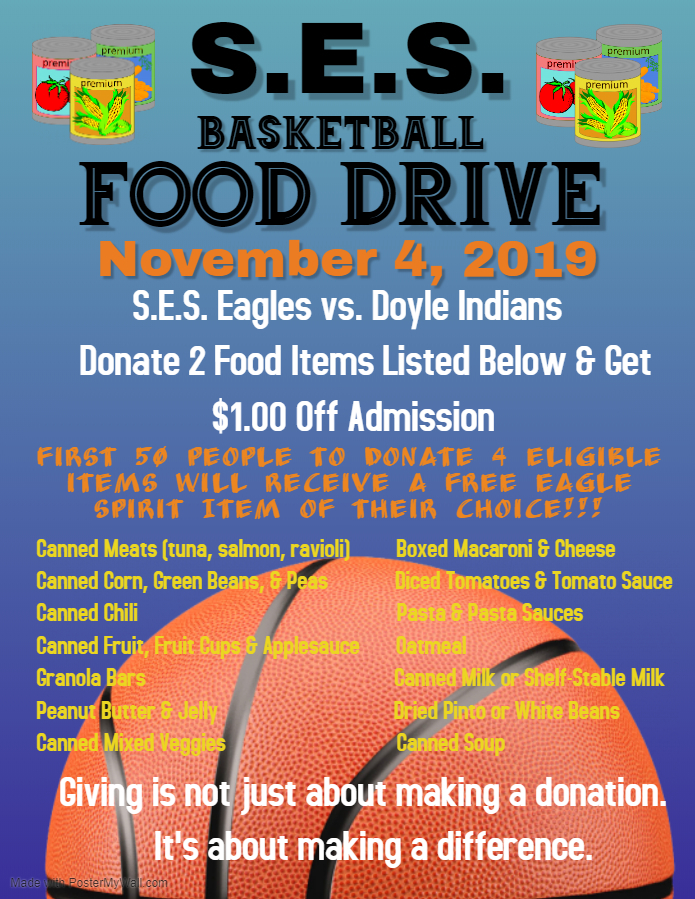 The Van Buren Co. Eagle Spirit Bonfire will be held on Fri., Nov. 15, 5:30-7:30 p.m. to kick off the middle & high school basketball seasons! The first VBMS home game is tomorrow night, 11/5, vs. Monterey! High school begins their season at home on 11/19 vs DeKalb. Go Eagles!
Complete the Family Take a Hike Challenge at Fall Creek Falls State Park November 1-30! Each family will receive a FREE Souvenir Trail Marker for each qualifying trail they complete! Each family must include at least one Van Buren County student!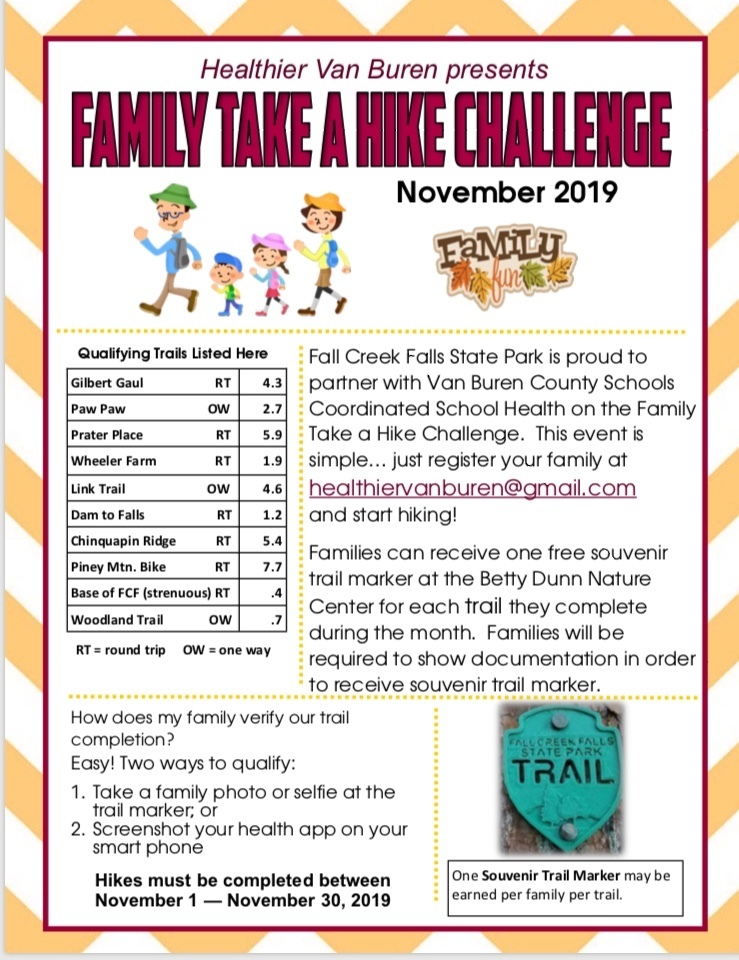 SES Pictures with Santa is tomorrow! Students were given an envelope like the one below. If your student did not bring one home, just send in a plain envelope with student name and package desired written on it and money due enclosed. Money must be prepaid to have picture made!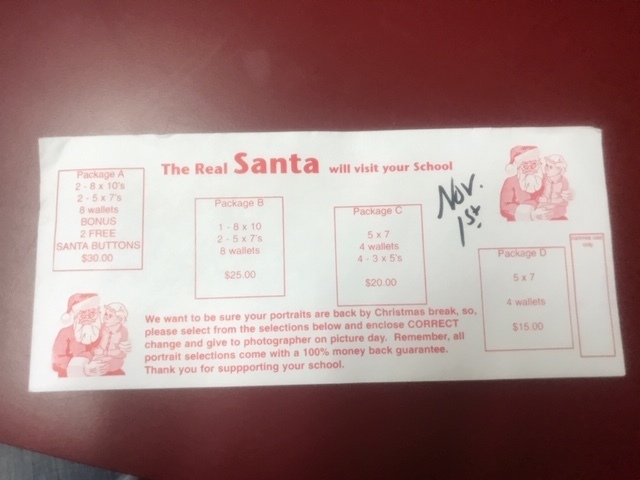 We are RED-Y to be drug-free today! We were privileged to have Mr. Nathan Payne, who works with the TN Dept. of Mental Health & Substance Abuse Services Lifeline Peer Project, speak to high school students today about drug addiction and his own personal experience with recovery.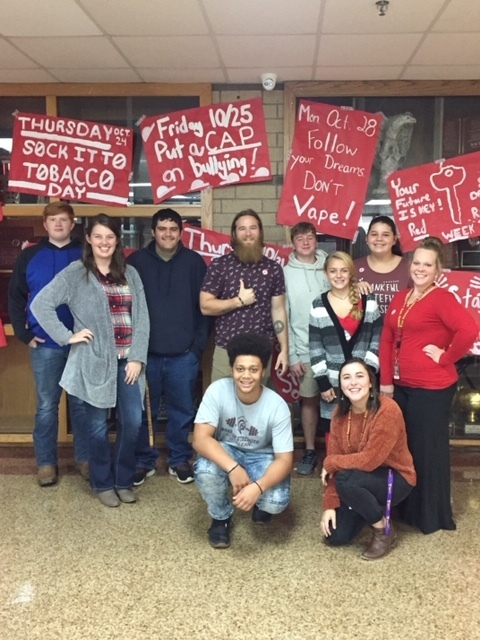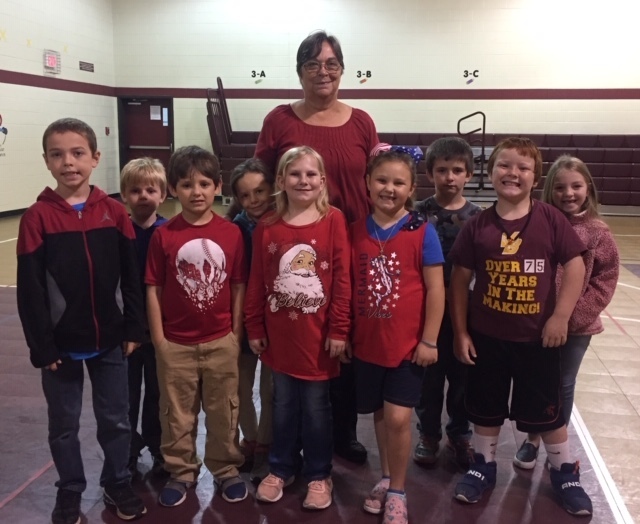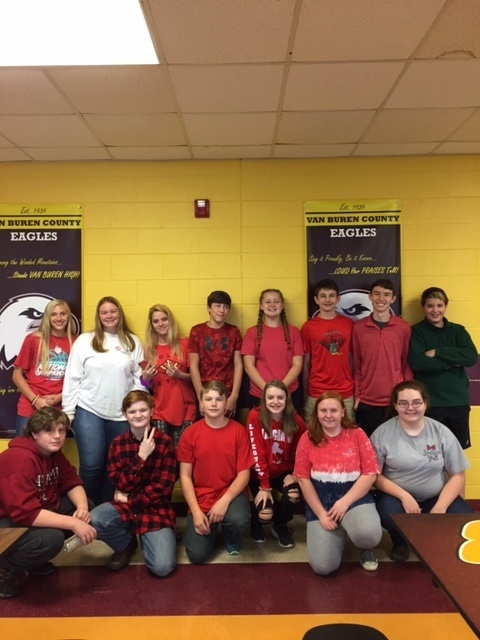 Santa Claus will be at Spencer Elementary on Friday, Nov. 1 for Pictures with Santa. Students will receive a prepay envelope tomorrow. Parents must return the envelope with order and payment in order for their child to have a picture taken with Santa!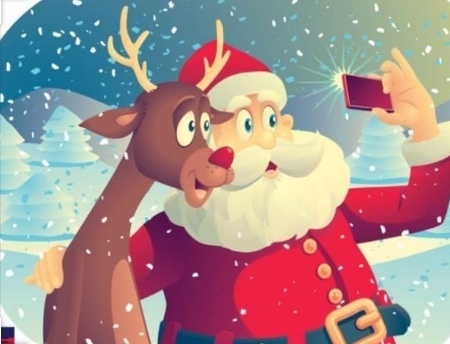 The Van Buren Co. School System will be holding three food drives in November! The first will be hosted by S.E.S. on 11/4 when Spencer takes on Doyle! Donate 2 food items & get $1 off admission! The first 50 people to donate 4 eligible items will also receive a FREE spirit item!

The Spencer Elementary PTO will be hosting a Fall Festival on Saturday, November 9th beginning at 4:30pm! The schedule of events is: Chili & Soup Supper: 4:30-6:00 Games & Haunted Hallway: 5:00-6:30 Auction & Movie: Begins at 6:30 Come out and enjoy an evening of food and fun for the entire family! For more information contact SES at (931) 946-2171.
Teen Driver Safety Week highlighted the four risky driving behaviors that put teens, and all of us, at risk: Distracted Driving, Not Wearing a Seatbelt, Driving Under the Influence of Drugs or Alcohol, and Speeding! Today, student drivers signed the Text Less Live More Pledge!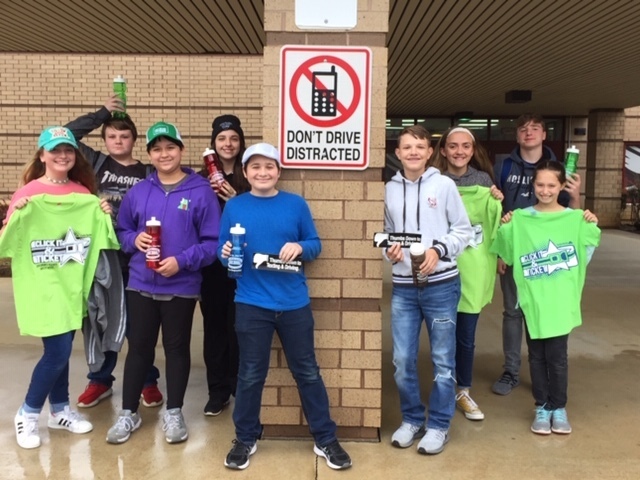 Reminder - Report Cards go home today, Friday, October 25th for all Van Buren County students.
Speeding is a risky driving behavior involved in more than 1/3 of all teen vehicle accidents! Vehicle accidents are the number one killer of teenagers! Slow down! Stay safe! #teendriversafetyweek
It's the first day of Red Ribbon Week 2019 and Backwards Shirt Day! We are turning our BACKS on Drugs and Bullying! We can each do this everyday by staying drug-free and by showing kindness to everyone along our way! Tomorrow, we're gonna SOCK it to Tobacco with our CRAZY SOCKS!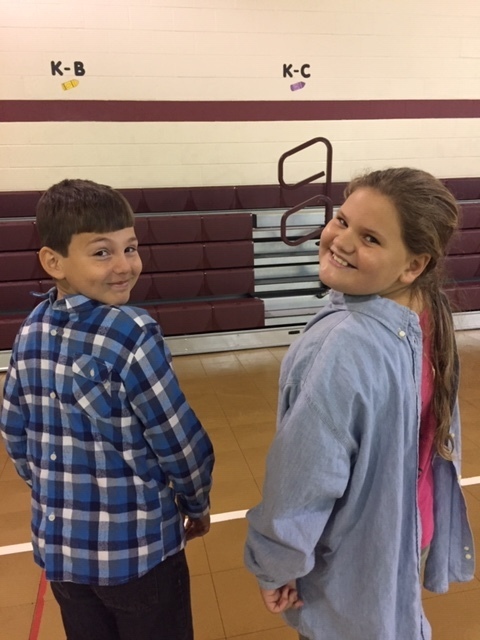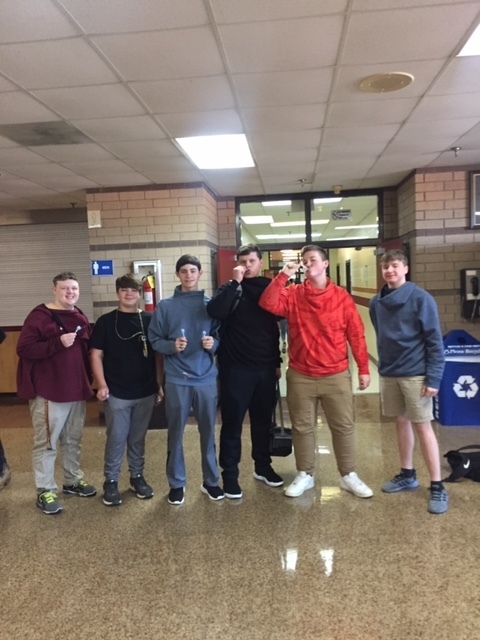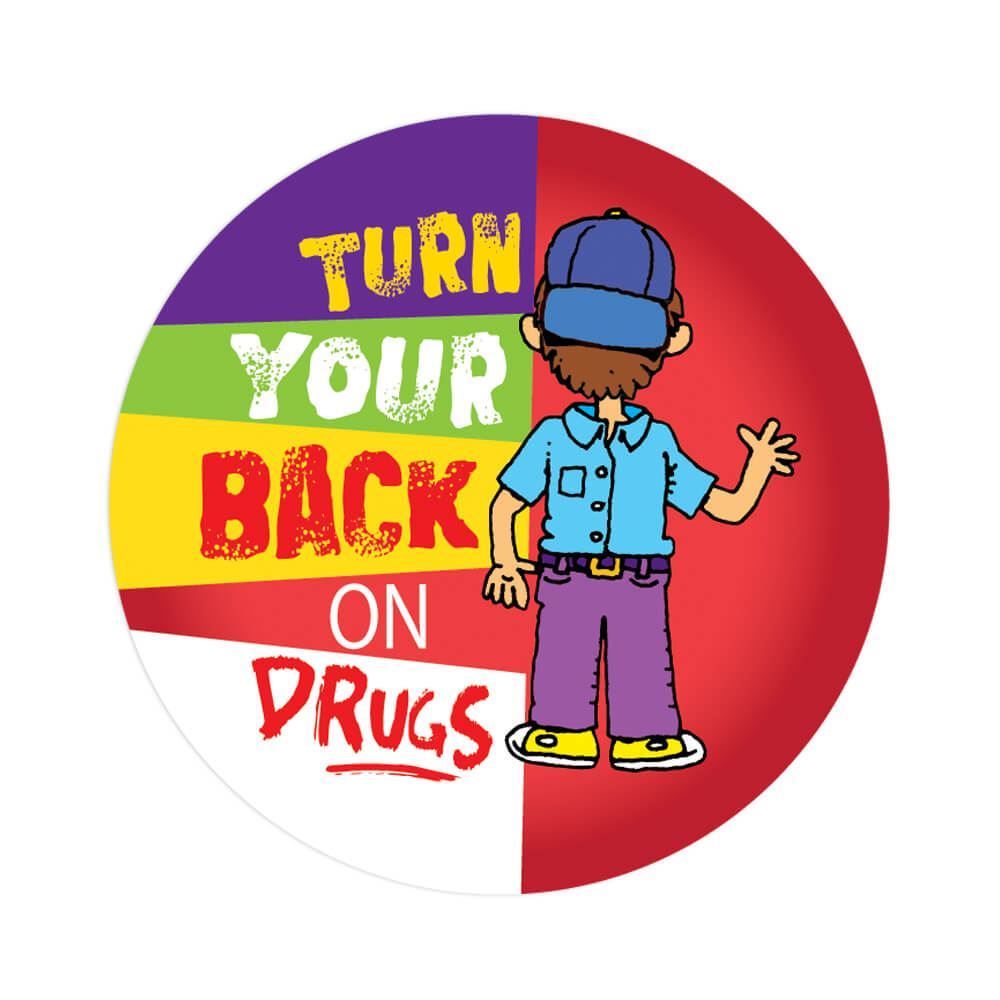 Wearing a seatbelt is the best thing that you can do to reduce the risk of fatal injury in a vehicle accident! However, teens are the least likely of any age group to wear their seatbelts! Please talk to your kids about the importance of always buckling up! #teendriversafetyweek
Red Ribbon Week is Oct. 23-31! Send a message! Stay Drug Free! We invite everyone to participate in our Dress Up Days: 10/23-Backwards Shirt 10/24-Crazy Socks 10/25-Cap/Hat 10/28-Pajamas 10/29-Fav. Team Shirt 10/30-RED Shirt 10/31-Halloween Costume (No Masks or Full Face Makeup!)

Attention parents, this call is to inform you that the Van Buren County Schools campus is currently experiencing a partial power outage. Phone lines at SES are currently down. If you need to relay information regarding your child to SES you may call the central office at (931) 946-2242 or the high school at (931) 946-2442 and your message will be given to them. Thank you for your patience during this time.